Quality – Efficiency – Dependability – Peace of Mind
TCD Homes is a full service custom home builder whose goal is to provide an easy and professional way to build your dream home. By effectively managing sub-contractors and buyers, TCD Homes gives each and every home buyer a quality home they can be proud of.
Ask us about our "Candid Cost Construction" method.
Quality
Building a quality home requires loyal vendors and trade contractors who understand the process we call the "TCD Way".

The best craftsmen in Northeastern Wisconsin will build your dream because they WANT to work with TCD Homes.
With Mike Selner's Certified Graduate Builder Designation you can be assured of quality work at all times.
Most of TCD Homes Prime Trade Contractors have been working with us for decades.
Efficiency
Clients need assurance that their home will be completed on-time and within budget.

Efficient scheduling of Trade Contractors is crucial to hitting deadlines. This becomes a top priority.
TCD Homes has extensive expertise in remodeling, home additions and design services.
TCD Homes hit deadlines because we keep our Trade Contractors informed and working efficiently
Dependability
A home builder's financial credibility is crucial to a hassle-free build, especially now.
TCD's sound credit eliminates hassles with banks and Trade Contractors during the build…and after you move in.
We invite you to call our banks and our prime vendors. We want you to feel comfortable with your final decision.
An exceptional builder has great credit.
Peace of Mind
Make your home building experience a dream come true by choosing a professional builder who understands.

Before deciding on a builder, we will show you how to check us out – not every builder in Northeastern WI can take this risk
Choose from any of our 250 previous clients and ask them about TCD Homes.
You will need to know what it's like working with TCD Homes, and our past clients will inform you. Ask them about our policies on warranty, fit and finish, standard procedures and after care. Our clients will say they love the TCD Way.
TCD's Project Manager
The TCD Way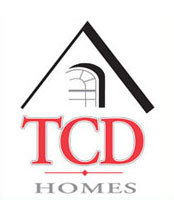 Started in 1991 as Tosa Construction & Development, the company name was abbreviated in 1999 to TCD Homes. Mike Selner has grown TCD Homes to one of the areas premier custom home builders.
We provide you with a personalized and collaborative custom home building experience. TCD Homes is committed to making your building process stress free and enjoyable.
So what are you waiting for? Contact TCD Homes and have them start the process of building your dream home today.
Contact Mike at: 920-680-6100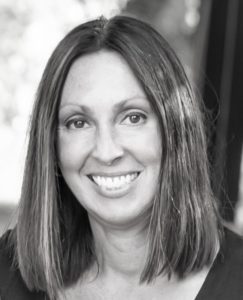 Lisa Selner- Vice President/Client Relations